HabiCat
Wall-mounted shelving units for cats
Cats are very particular about their things, and yours too. But why sacrifice style just so Fluffy can have a place to hang out? The HabiCat gives your cat an elevated watchtower to keep tabs on your movements, and still allows for her to get away from the hustle and bustle of the human world. Of course, the best part is that you don't lose floor space or have to compromise on your décor. 
Literally hanging in the balance between art and architecture, the HabiCat seeks to keep cats happy and entertained, while giving you a unique piece for your wall.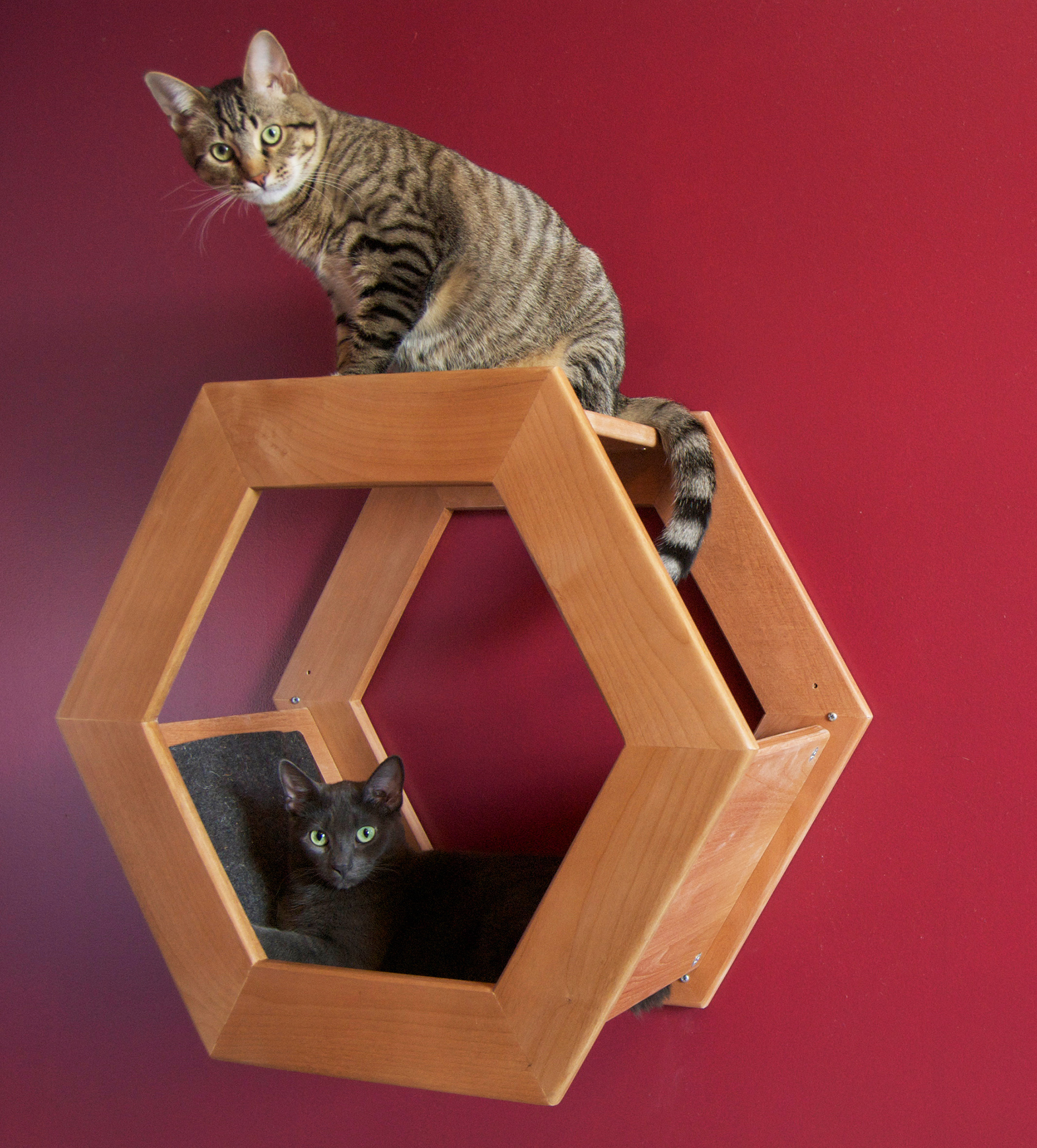 HabiCats come in a range of wood stains, from classic maple to unfinished for the DIYer. They are also offered in black and white for the more modern cat owner.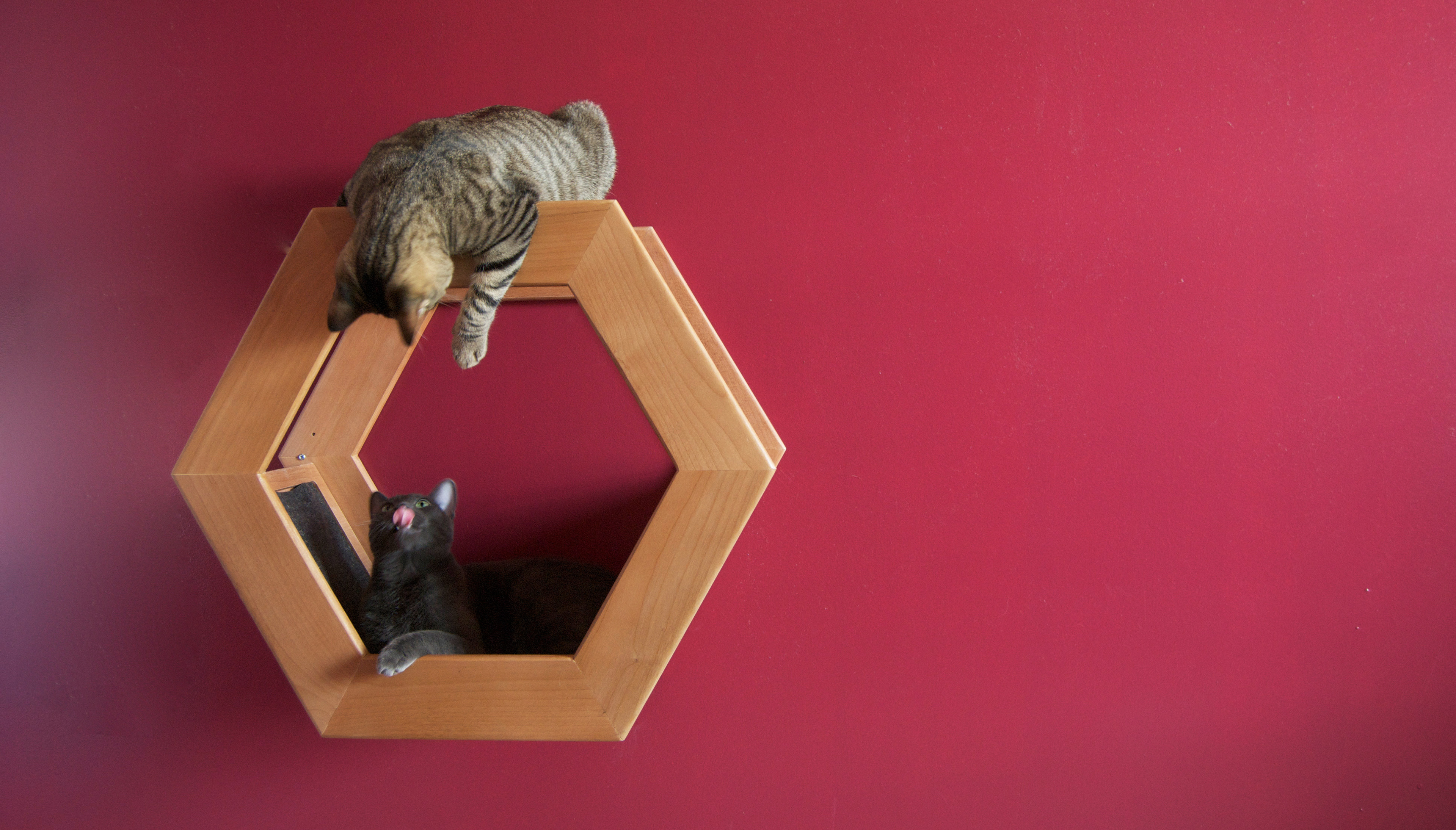 Because the HabiCat can tesalate, the panels are designed to have several arraignments, to facilitate the construcation of complex interior and exterior play spaces.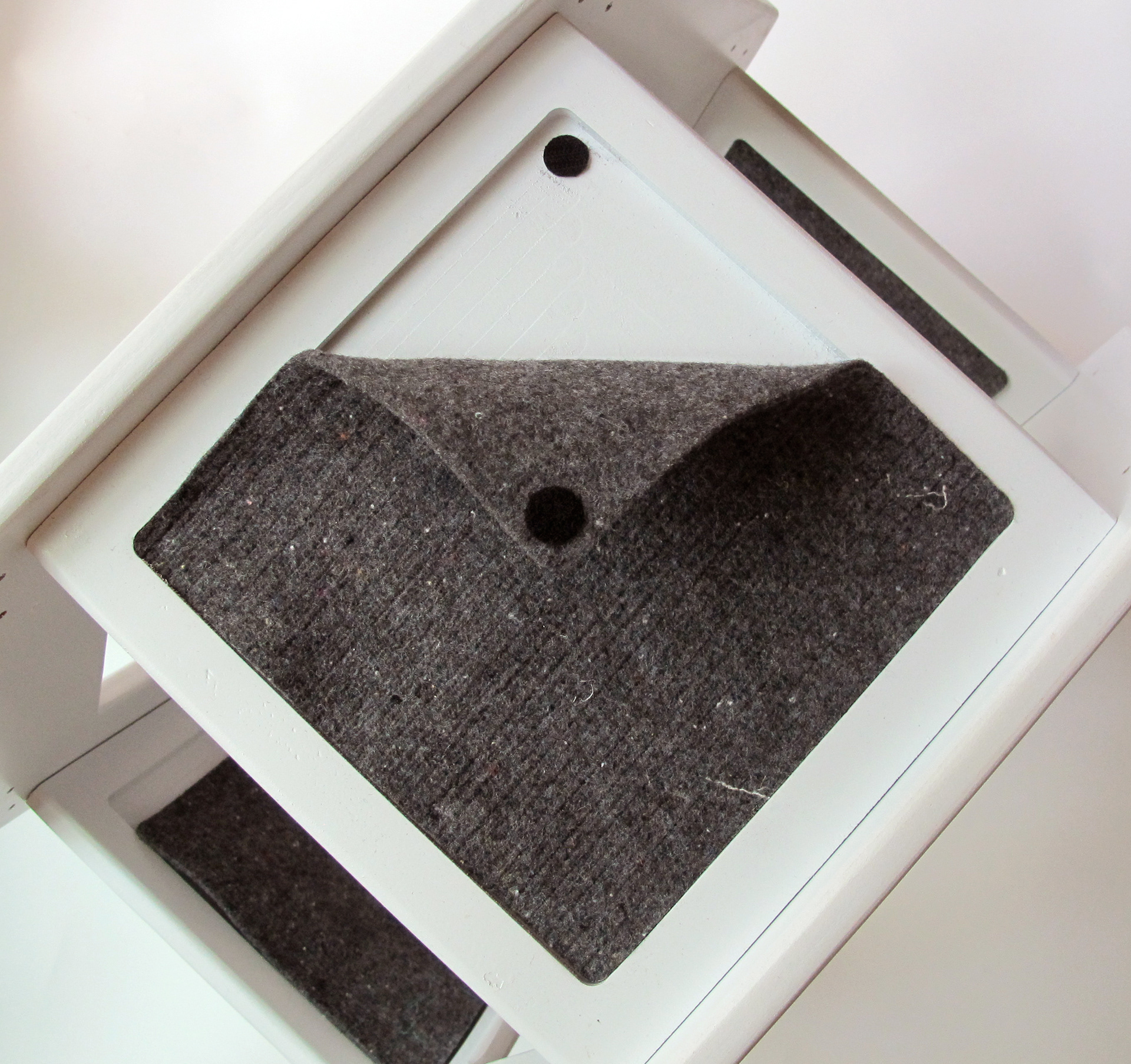 The wool felt pads, that provided comfort to the HabiCat, are removable. This allows you to wash or replace the pads if needed, because accidents happen.